Are you a graduate of the University of Divinity or Melbourne College of Divinity?
Engage with friends, peers and the wider university community in a network established to connect and resource alumni of the University.
View the Library Guide for Alumni.
Alumni Events
Explore upcoming events for your professional development.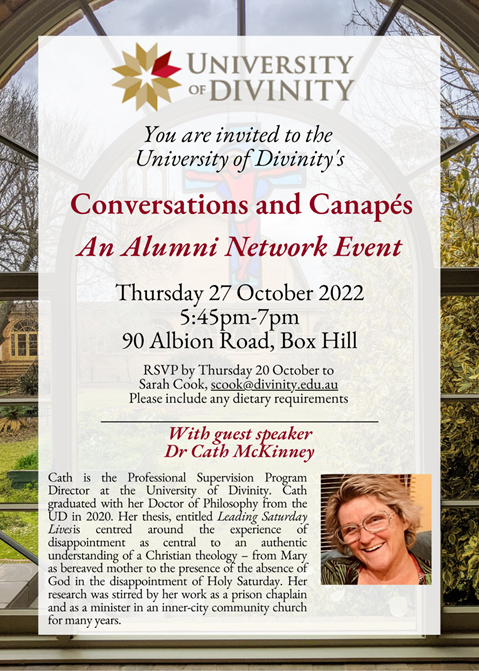 Vox and Vox Events
Visit Vox and Vox Events for more events
Featured Links
Meet our Graduates
Visit the University of Divinity Alumni page
The University of Divinity, founded as the Melbourne College of Divinity in 1910, has graduated over ten thousand students since the very first graduation ceremony was held on 6 May 1913.
Contact the Academic Records Office
To join our mailing, update your preferences or to unsubscribe please email the Academic Records Office.