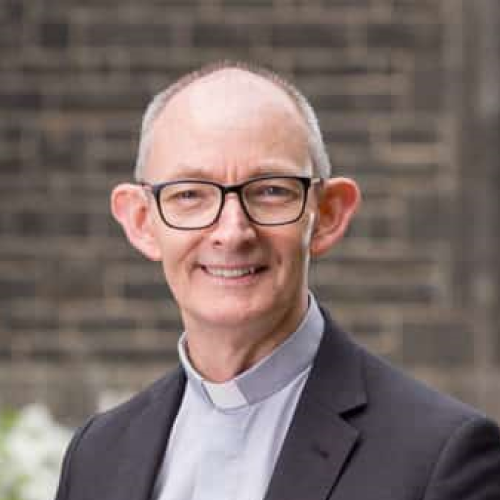 Welcome to Catholic Theological College as we celebrate 50 years of the College's establishment in 1972 and entry to the Melbourne College of Divinity (now University of Divinity) in 1973.
Our anniversary is an opportunity for us to remember, to celebrate and to imagine as we respond to the emerging needs for theological education and ministry formation in the Catholic community and beyond. CTC is a community of learning and research in a wide range of fields associated with the Christian faith, seeking to critically engage the sources of Christianity and to creatively respond to the hopes and needs of our contemporary world.
In 2022, we marked the passing of two founding figures of CTC, Fr Kevin Mogg AM, who was head of pastoral studies in the early years of the College and a leader in Catholic social services for over five decades, and Professor Norman Ford SDB, an internationally recognised moral philosopher and bioethicist and former Master of CTC (1986-1991). Both these men exemplify the deep knowledge of the church's tradition and the courageous engagement with social needs that CTC aspires to develop in all members of our community.
Graduates of the College will use their knowledge and skills in interpreting Christian texts and traditions, in pastoral ministry and spiritual care, in Christian discipleship and the Gospel mission for a just and inclusive society, and to enhance their employment in ministry, education, health, welfare and chaplaincy.
CTC offers a wide range of in person, online and blended learning options. You may wish to audit a few lectures for personal interest, participate in professional development offerings, undertake undergraduate or postgraduate awards, or pursue higher research.
CTC faculty are highly qualified and internationally recognised in their fields. The Mannix Library continues to add new digital and print resources to a collection that has been built up over almost one hundred years.
In the following pages, I invite you to explore CTC's resources for theological education, spiritual enrichment and ministry training.